Today I want to introduce to you my Denver blogging friend Marion from Marionberry Style. Her blog gives the best style and beauty tips and some gorgeous inspiration for new outfits! A girl with style and a love for football? Match made in blog heaven. Or maybe my husband's heaven? minus the style? Anyway...here she is!
_________________________________
Hi! My name is Marion and I write a personal life, style and beauty blog called Marionberry Style. I am so excited to be on Mia's blog today as Mia and I have so much in common. Here is one thing we both love: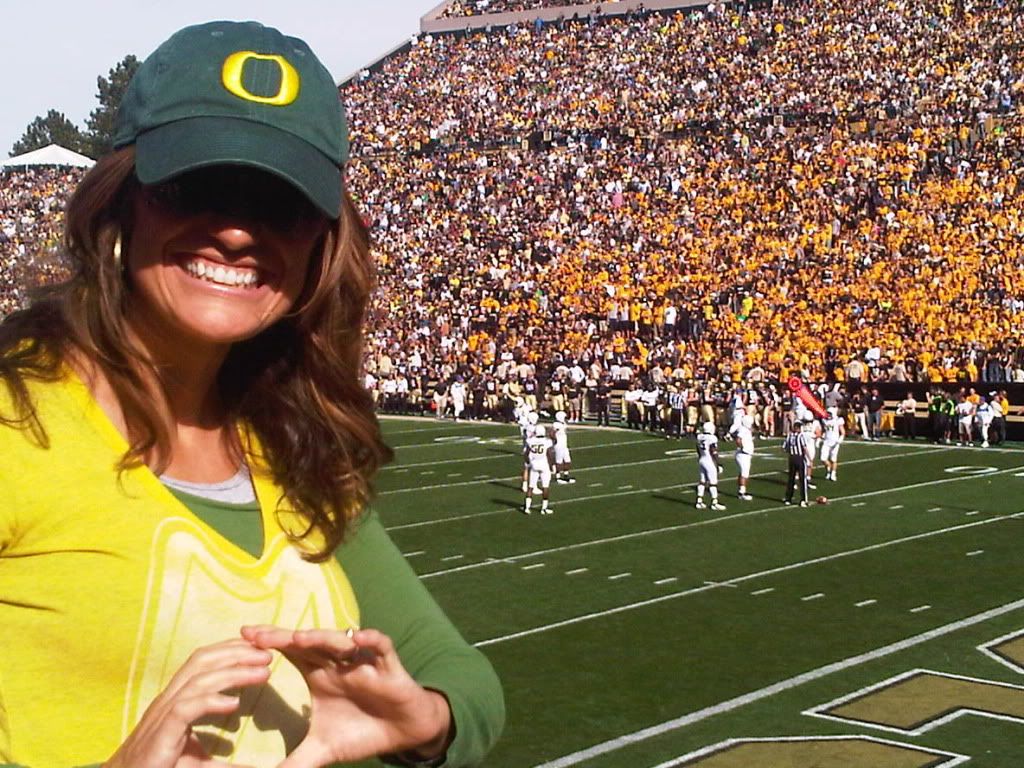 I'm of course referring to football, not Oregon specifically. Lol!
Mia has asked me to share one style tip for Fall/Winter fashion:
In order to stretch the value of your shopping dollar, I like to look ahead this time of year! As we inch toward warmer weather, the colors will begin to change in more ways than one. The Spring Fashion runways were drenched with lighter hues belonging in the pastel family.
Think less emerald and more avocado!
TIP: When you're walking the mall or browsing through racks, train your eye to look for lighter colors. Always check the sale racks for hues that are not currently in season. Soft pinks, champagne peaches, and butter yellows will all be on-point soon!
Thanks so much for reading and thank you to Mia for having me!
PS - Go Ducks!! :-)
-----------------------------------------
Thank you SO much Marion for contributing to the blog today! I definitely can learn to Quack like a duck...quack quack! And I will say I believe those ducks are the most stylish with all those uniform choices (K cringes here)
I'm so crazy about that avocado color. Yum! I just added that color to my shopping radar. Or maybe Pinterest search engine? Again, Marion thank you so much you always have the best tips! Everyone should head over and check out Marion's blog. She is so creative AND so fun to follow on twitter!