So I absolutely love Pasta! Love. Creamy and heavy is the best kind; however, every once in awhile you need something lite. Or wait....should that be the other way around?
I wanted to share with you my go-to Pasta recipe. Shrimp Pesto Pasta. I love shrimp, I'm crazy about Pesto, so throw it together and you have heaven.
So here are the ingredients. (Tiny shrimp, pesto, pasta, garlic, white wine and parmesan)
First make sure the shrimp are thawed and drained
Then start heating a bit of Extra Virgin Olive Oil on the stove while boiling water for the Pasta

Peel your Garlic - I like to smash the garlic with my knife to easy remove the skin

Next I grate the garlic rather than chopping. I learned this from Rachael Ray "nobody likes to chomp on a big piece of garlic" No matter how much they love garlic!
Cook out the garlic for a few minutes
Next cook the shrimp, they will turn pink and curl up a bit when done - season with salt and pepper
Next I like to add a little white wine to cook the shrimp in a little longer. Sometimes I will include juice from a lemon as well.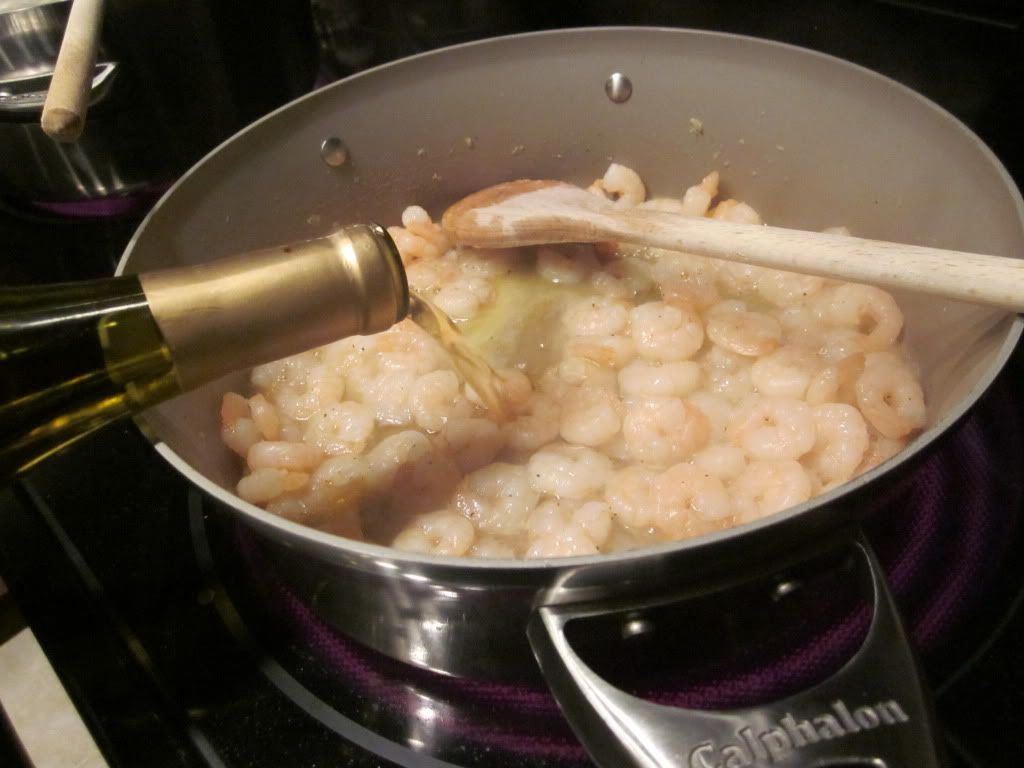 By now your pasta should be done and you can mix with your pesto. I really like the pesto that comes with plenty of olive oil, if it doesn't you can add your own to coat the pasta as heavy or lite as you want.

I serve it up in a pasta bowl and I put the shrimp on top and sprinkle with some parmesan! And enjoy!