Linking up with Neely, Amber, and Casey for the Fabulous Valentine Challenge!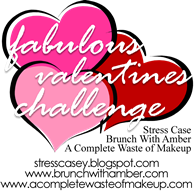 Day #2: Worst Date Ever
I really have not had a horrid date. I guess I am pretty lucky. I do look back now and there were some laughable moments.
Like my husband and I's first date? Yeah, he picked me up from the dorms my freshman year of college. And he wasn't even driving. His friend was driving, his girlfriend in the front seat, and I jumped in with K and his little brother in the backseat. Awkward. Very far from romantic.
We went to a house warming party full of co-workers who had no idea why this freshman from their office was at the party and I ended up talking to K's brother more than I talked to him. Very odd and I laugh now.
He did make it up by picking me up from my Grandparents the very next day...The rest is history. Plus, he is still making up for that first date :-)