Yes you read that right. Meat Lovers Lasagna. We have to have meat with every single meal in this household or my husband goes crazy. He is a really laid back, quiet guy, but if I hand him a plate of food consisting of vegetabls or pasta with no meat, he goes ape! So a few years ago we were visiting his aunt and uncle in Florida and she made Meat Lovers Lasagna. He may have died and gone to heaven. I'll admit, it was delicious! I don't make this often, because trust in the name, it is a ton of meat! But it is the perfect dinner to make if you want to feed a small army, feed some football players or like I'm doing this week bring dinner to my coworker who is a brand new momma!
Meat Lovers Lasagna - Makes two 9.5x13 pans
Start by browning 5lbs of ground beef. Yes 5. This is extremely difficult. I usually have to do this in batches. The last time I did this I started a small grease fire...so last night I recruited my husband to help! Make sure to drain the meat!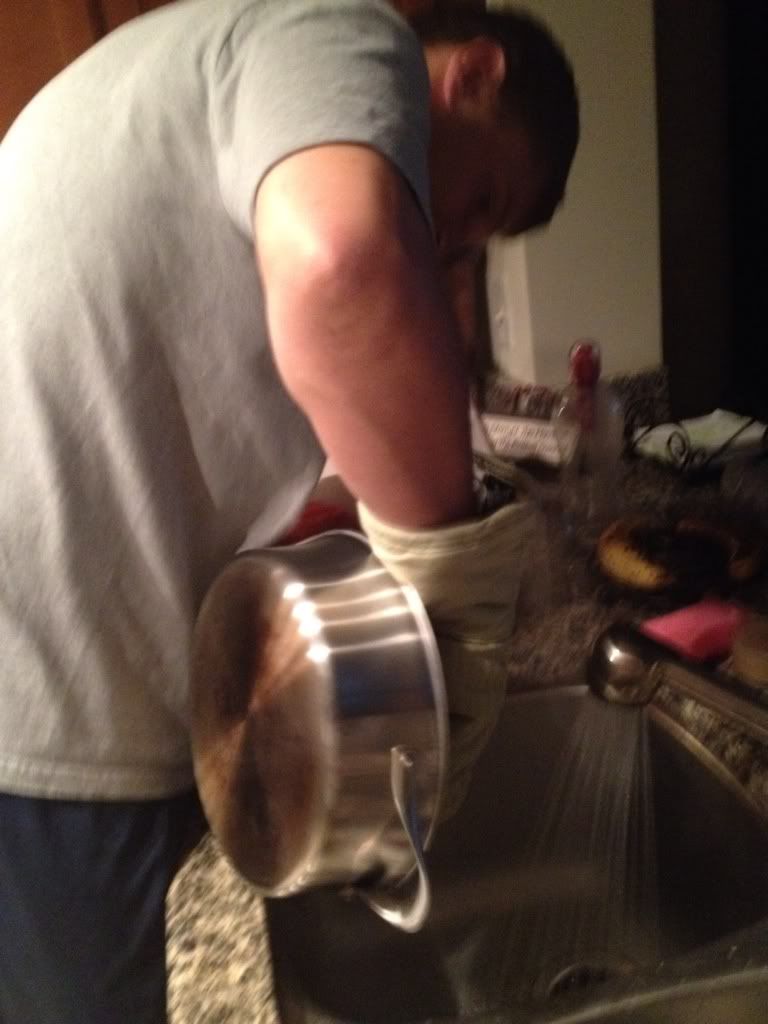 Next mix the meat with 14 fl. oz of tomato juice, 14 oz of tomato puree, and two chopped onions.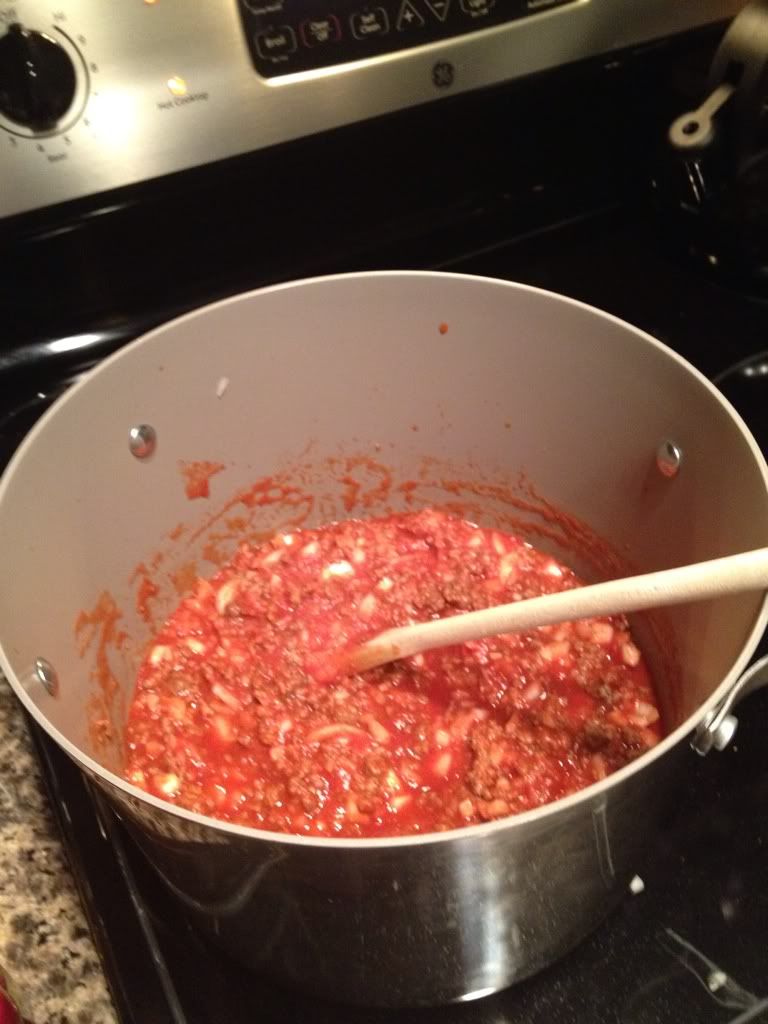 Next mix the spices needed. 1 tsp of salt and sugar, 1/2 tsp of Oregano, Basil, Garlic Powder and 4-5 Bay Leaves. This is where I add my own twist. I love sweet pasta sauce. Not too sweet, but sweeter than this. I add 3 more tsp of Sugar to my sauce. JUST right!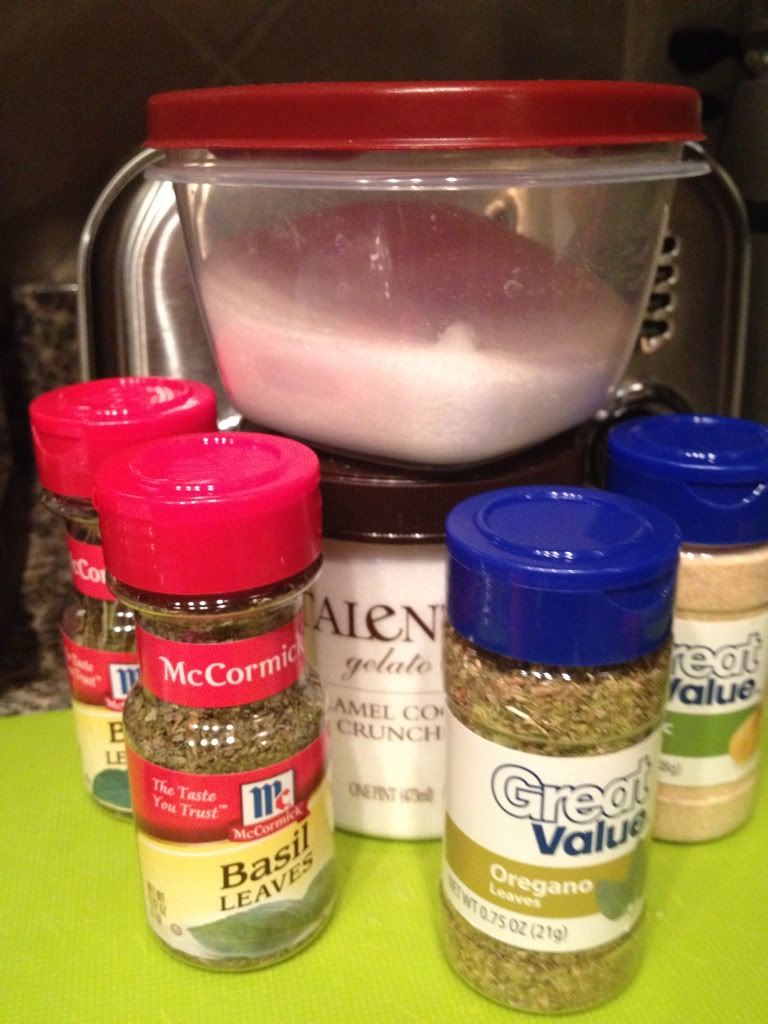 Next add a jar of sliced mushrooms and my favorite ingredient a small package of pepperoni!
Stir all of this together and cook on low heat for 2 hours. While this is cooking you can mix up the ricotta. This also differs from the recipe. I believe the more ricotta the better. So I use a large container of ricotta. Mix this with 4 eggs, 2 T of parsley flakes and 2 tsp of salt and pepper. Then I put this in the fridge until I'm ready to craft the lasagna.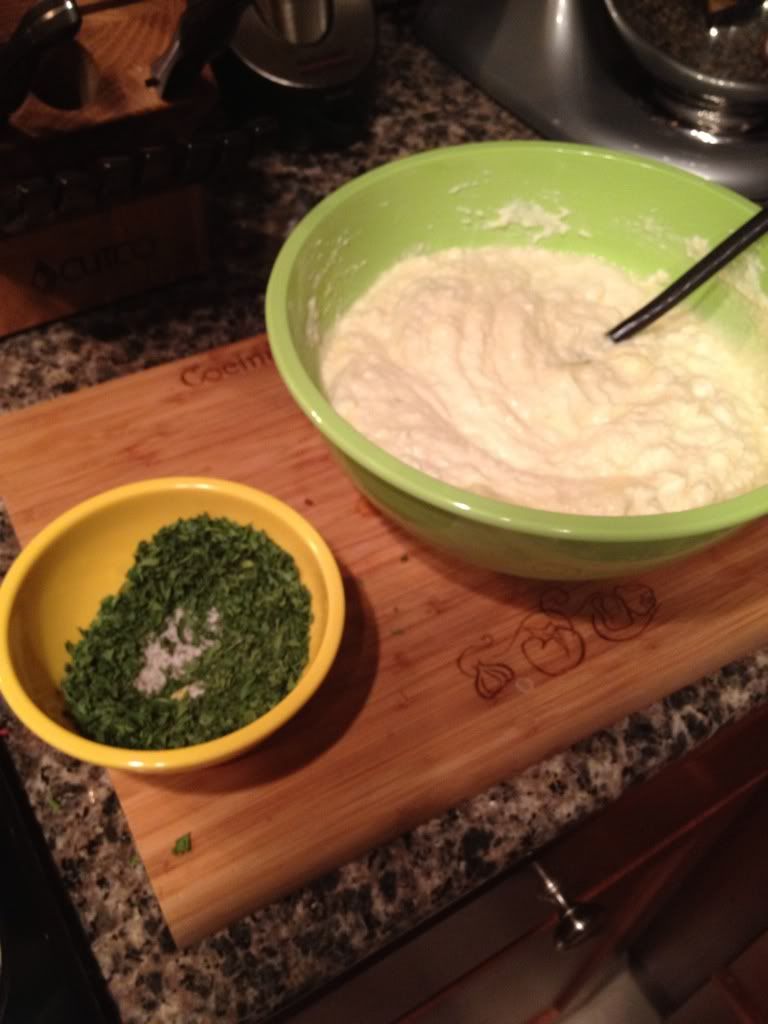 After cooking the sauce for two hours you can start layering the lasagna. Heat the oven at 350 degrees. Layer two 9.5x13 pans with the first layer being meat sauce. I chose thick aluminium pans because I need to take one to my coworker, but the last time I made this in a normal pyrex dish it boiled over all over my oven. I'm not making that mistake again. After the meat sauce, lay a layer of oven ready noodles. I usually go through 1.5 boxes of noodles. Then the ricotta mixture nice and heavy and then a layer of mozzerella cheese. When it's all said and done, you will use 2lbs of Mozzerella!
Repeat that layer, finishing with a layer of meat on top and sprinkle with lots of parmesean cheese! Bake for 40 minutes.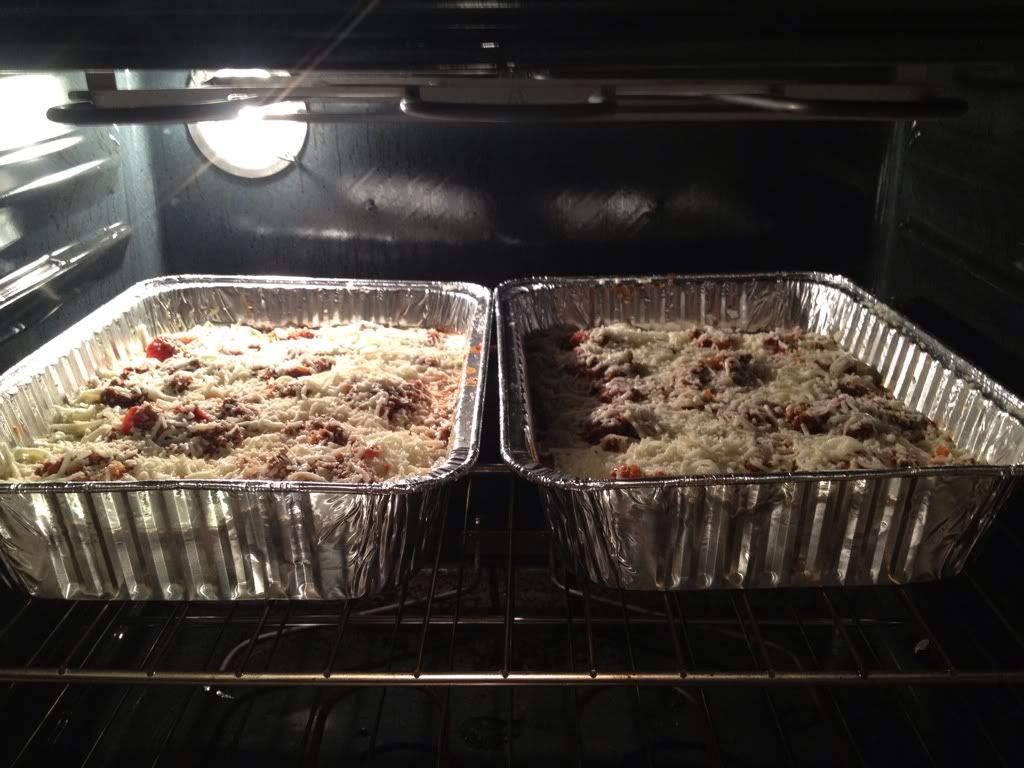 And enjoy!