For the next two weeks I will be participating with
Neely
,
Amber
, and
Casey
for the Fabulous Valentine Challenge. I get excited for these challenges because I meet the most amazing people, I get great blogging ideas, and you may learn a thing or two about me!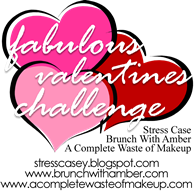 Day #1: Best Date Ever
I've been pretty fortunate to go on some amazing dates! I can't say I've ever been on a bad date (So I have no idea what I'm going to post for tomorrow!), guys I have met have been wonderful, but I have to say the good ol' hubby takes the cake here. Maybe that is why I married him?
Actually no. Poor K was never the big romantic or date planner for that matter. We always had a great time, but as far as effort/planning goes...hmmm....(love ya babe.)
So...if you knew K back then, you would be SHOCKED on how good he has gotten with dates! I guess it just took a little ribbing by me and giving him a pretty hard time. Plus I think he has started living by that whole "Happy Wife, Happy Life" mantra.
So for my choice of best date ever, I am going to go with our 1st Anniversary Trip to Charleston, SC. K planned every minute of the entire trip and it was perfect!
First he arrived at my work and picked me up with an itinerary and all!
We shopped and ate more than you can imagine!
There was a sailboat ride that was amazing!
We adopted sea turtles, but unfortunately couldn't see them! (Again, this was K's surprise to me! Unbelievable planning!)
And we finished up the trip kayaking!
This was by far the best date I have ever been on.