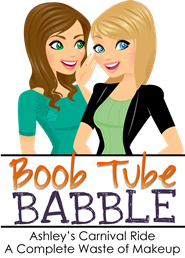 Not a whole lot of TV watching got done this week since I was preparing for the Bird feast. However, Thanksgiving television is some of my FAVORITE tv all year long! So for today's Boob Tube Babble I am going to share with you one of the best gifts I've ever gotten. A compilation of all the FRIENDS Thanksgiving Episodes!
The One with the Late Thanksgiving
The One with the Rumor
The One with Chandler in a Box
The One with all of the Thanksgivings
HAHA. I've watched these Friends episodes a million times and I still laugh just as hard every single time. My favorite show ever.
Enjoy!!
PS: Did you catch my post on Monday? VERY first giveaway! Are you a Michael Buble fan? Check it out
here.