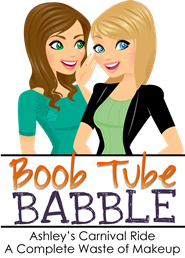 This is going to be a huge
SPOILER
alert, so stop reading if you have not caught up on Grey's Anatomy yet!!
|
|
|
|
|
|
|
|
|
|
So yes, I realized when poor Henry was coughing up blood last week that was not a very good sign, but I NEVER imagined they would kill him off. He was a GOOD guy, his relationship with Teddy was sweet. I am heartbroken that they felt like they had to end him!
RIP Henry. You cute guy you.
Also, I don't like how they handled the Christina situation. Poor her. Her and Teddy just got off on a good leg too! They just put Christina through an entirely traumatic season with the shooting and now this. This show is too heart wrenching.....I want to see some more mushy lovey stuff!!
That is all. I'm so excited to show some awesome pictures of the Mountain with you guys next week! See you then!