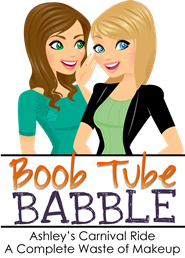 Boob Tube Babble: Regis Philbin
I figure a lot of people will be posting about good ol' Regis today, but I'm also going to pay my respects to the man that my family has loved for years! *I also didn't get to watch Revenge due to Tornado Coverage...thank you ABC for online TV shows!
So as most have heard it is the last day of Regis and Kelly. I think he definitely deserves to retire and will be greatly missed! And since I'll be at work I won't get to see the last episode! I'm hoping I'll catch bits and pieces online!
I know my mom is sad...My sisters are sad (my middle sister wanted to marry him one day...) and I'm sure my Granny is sitting home and crying at the TV, I'm going to call her at lunch...
So thank you Regis for being in our homes every morning and all those special shows we watched that you hosted - Hello I wanted to be a Millionaire...
You and my Husband Share a Love for Notre Dame Football...
So in your honor today I am going to put your Christmas Album on Spotify and listen away! It is one of my favorites....