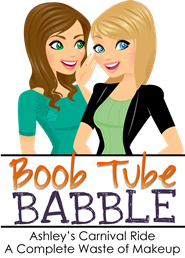 Friday is here finally! The husband and I have been down and out with colds this week and of course no time to slow down. So I was able to catch up on some TV being constrained to the couch!
Has anybody checked out Last Man Standing with Tim Allen?!
Hilarious! It is our new favorite show to watch together. It is about a man and his three daughters. I grew up in a household with three girls. So I can definitely relate. And I keep telling the husband this is going to be him! *He Shutters* See...he comes from a family of three boys. I was a wake up call in his life :-)
Anyway...Tim Allen is right on the money. He is so funny and it makes you think of a Home Improvement type of show. We only watched the pilot, so I'm so excited there is a month's worth of episodes on my DVR to catch up on!I think ABC has done a fantastic job this season!!
The Big Bang Theory: Sheldon and Amy Cuddling?! It is a milestone people....
Grey's: I can't help but still love this show....even if I think it is coming to an end....
Revenge: I love Jack. I love Daniel. Thank God I'm not Emily.... (I'm SO in love with this show.) Tyler is a creep and I can't stand Frank. *I think it is the last of him anyway :-/
I hope everyone has a wonderful weekend! Big Rivalry for our household.
Unfortunately due to my cold, I haven't prepared anything for Friday Favorites. The only thing I was loving on this week (besides some seriously cute fashion posts by
Lili & Mae
and
Marion Berry Style
) was some NyQuil! Yuck!
See you next week!