It's OK:
To hate to get my hair cut and colored because I can't stand to sit in the same position for 3 hours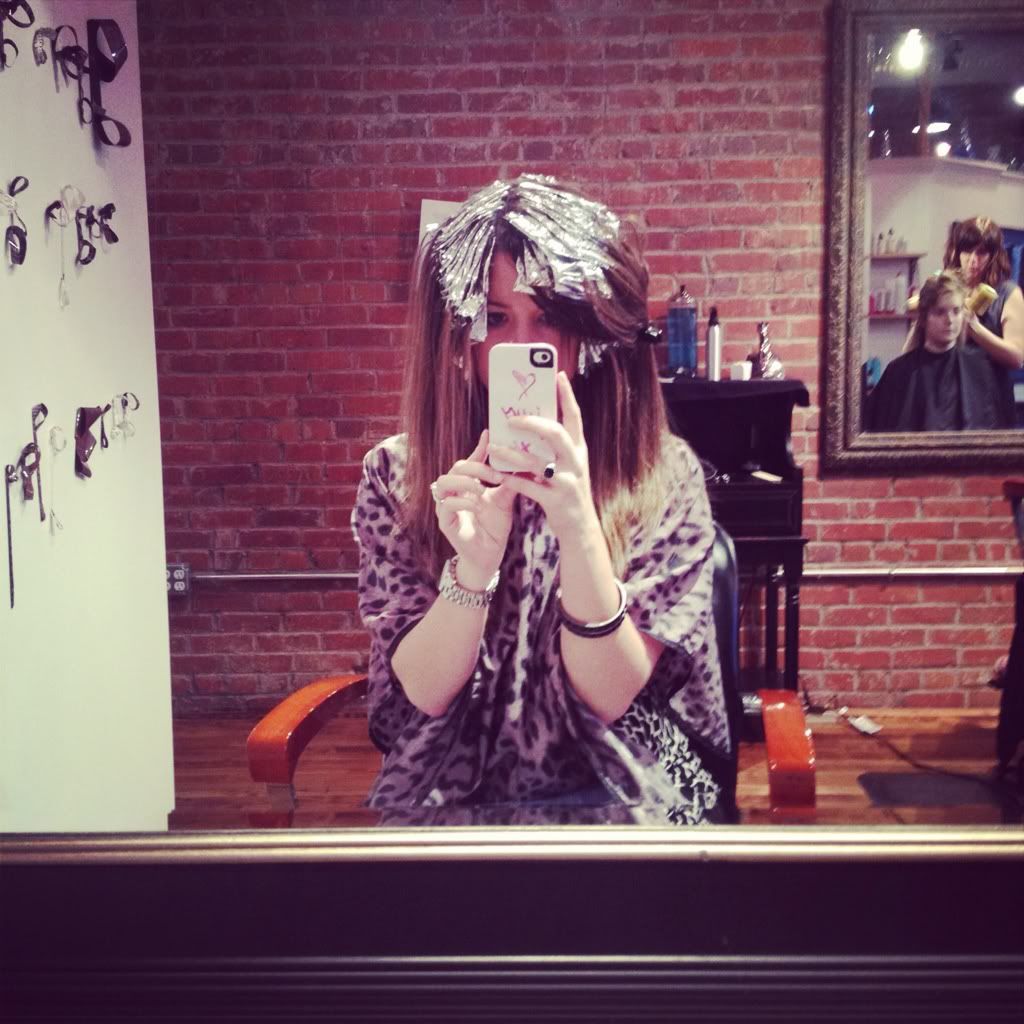 Since I hate sitting in one position for 3 hours I'm the annoying office chick who walks around in heels constantly all day making lots of click click click noises
To love dressing up every day, but I am in yoga pants and a sweatshirt within 2 minutes of walking through my door at night
To have a husband that has to leave you post-it notes to remind you to run the dishwasher in the mornings
To "tattle" on my neighbors in the apartment complex because I can smell their marijuana seeping through my door! Gross!
To have a new found obsession with Baublebar

To have downloaded picfx app and now want to take pictures of anything and everything. I'm annoying again.
Hope everyone is having a lovely Thursday. I am thankful this week has flown by! I get to see Joey this weekend and a good friend from high school! Yay for visitors!
One thing I wanted to share with my readers is I have recently been talking with Crystal from
Life According to Crystal
and she has had an amazing idea of starting an online magazine! She is looking for different blog contributors from all over! Let me know if you are interesting in contributing and what kind of topics you'd be interested in writing about!