This past week I participated in the Colorblock Challenge over at
Marionberry Style
. Today she has posted several colorblocking examples, go check them out!
Here is a colorblock outfit I wear to work. I work in a conservative office, so I couldn't pull off the bright pinks and oranges. I needed to stay within the muted tone; however, I try to use rich colors when I can! I usually always wear nude heels when wearing color because they do not overwhelm the outfit.
I wanted to go shopping for a new outfit, but the husband put a kabosh on that quickly! When does spring ball start again?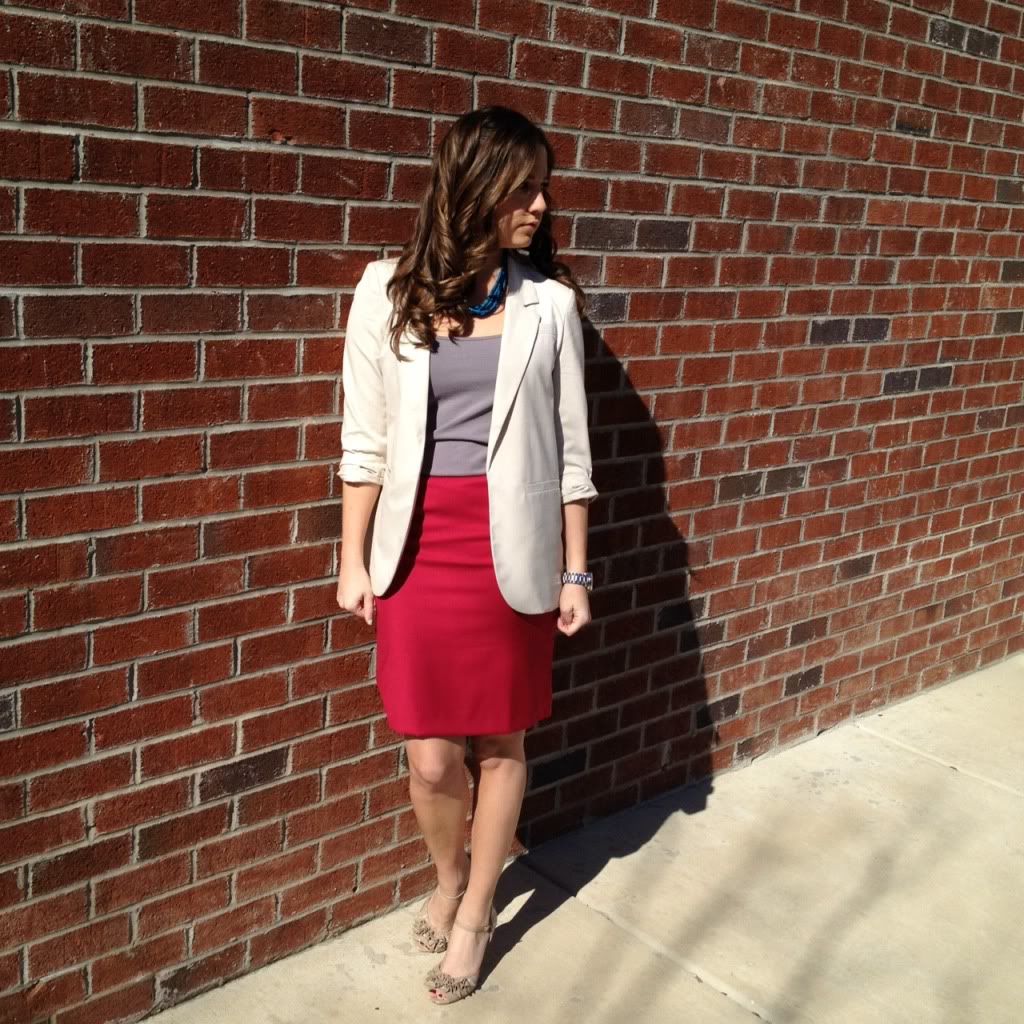 Skirt: Part of Calvin Klein skirt suit; Blazer: F21; Tank: Nordstrom; Watch: Michael Kors; Necklace: Dillards; Shoes: Steve Madden
The nude heels: my favorite pair of shoes I own.
I really hope my ghostly skin has not scared you off. Come on summer!