Every once in awhile I get an urge to try something fun and colorful with my nails. I usually have a nude color on my hands, so for me to jump to Turquoise and Cacaos, it is a big jump!
I got today's nail inspiration from Pinterest:
I started with two coasts of Essie's Turquoise and Cacaos.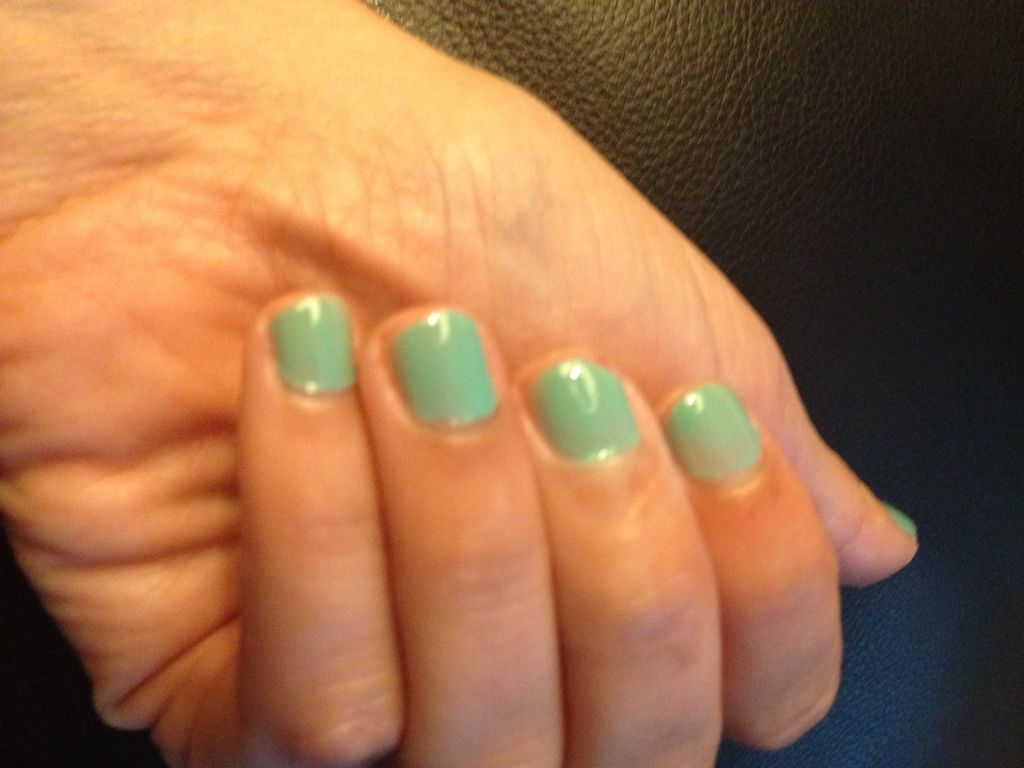 Then I added white lines with a white nail pen.

Then I added the small black anchors with another nail pen.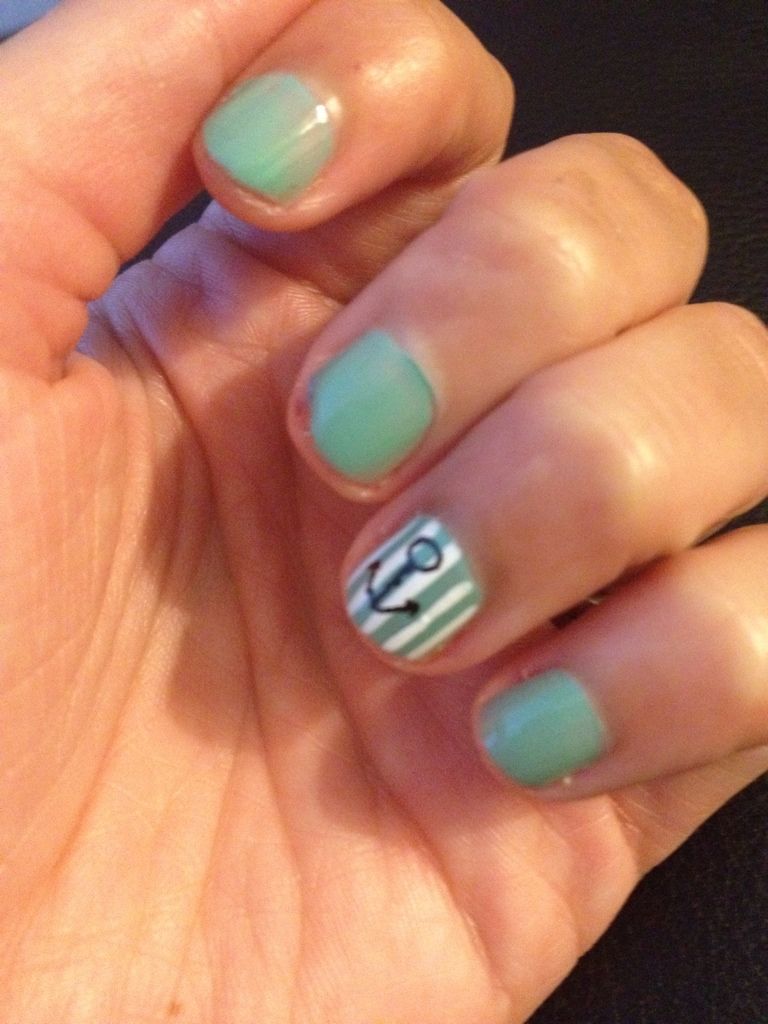 This was a fun little project; however, I am far too impatient to wait for three different layers to dry before I can move on to the next step. I will say this may be my favorite Essie color I have come across.