Friday is here and that means we are one day closer to Football Saturday!
Today I wanted to share with you one of my favorite tailgating/game watching dips. This dip is definitely not on the healthy side, but it is very easy to make and it is a crowd pleaser!
Start by lining a pie dish with pepperoni, cover the bottom and the sides.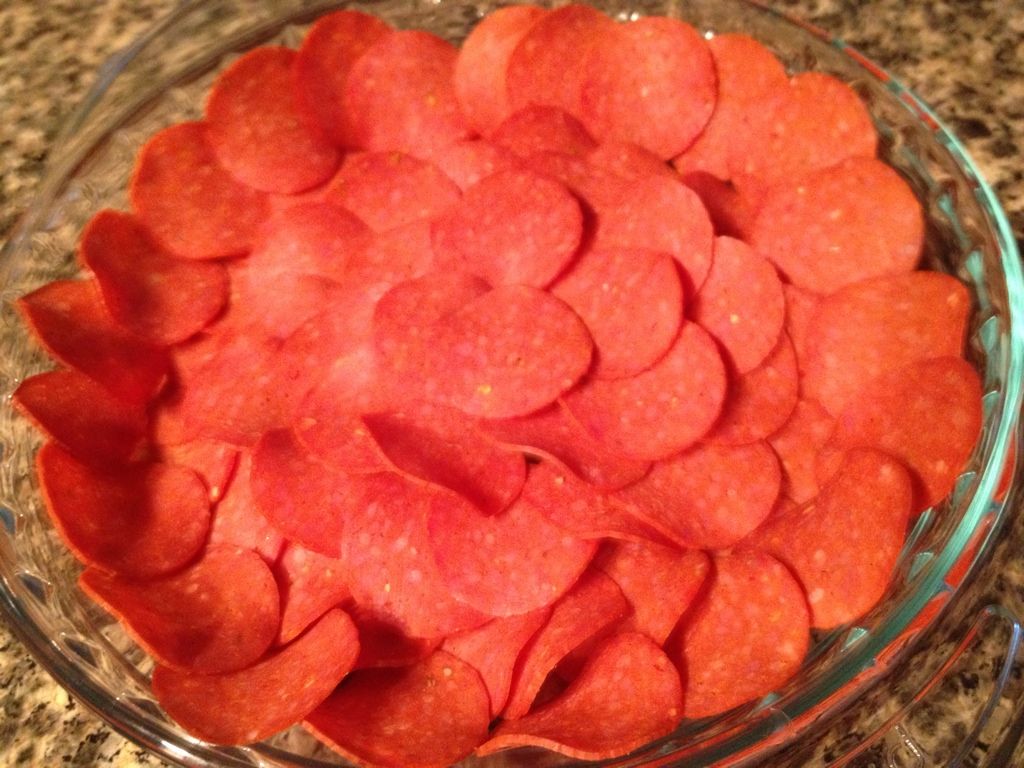 Next mix 2 cups of mayo, 2 cups of cheddar, 2 cups of mozzarella, one 7-9oz can of green chiles, and one medium chopped onion.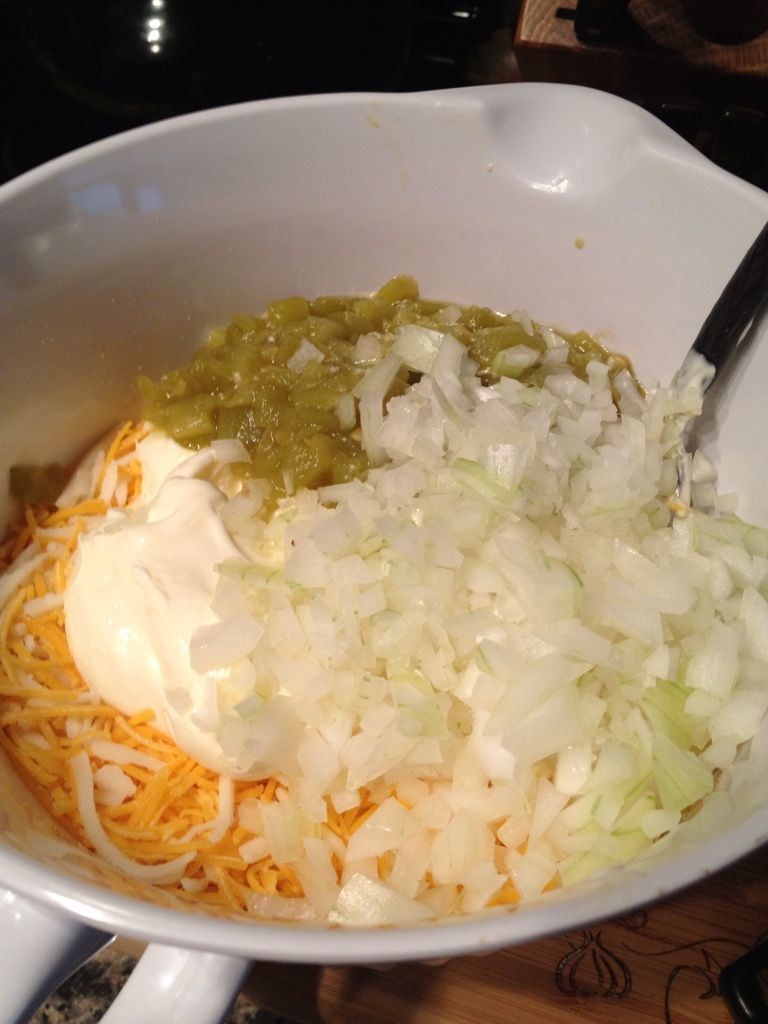 Once mixed, pour on top of pepperoni lining and smooth out the top.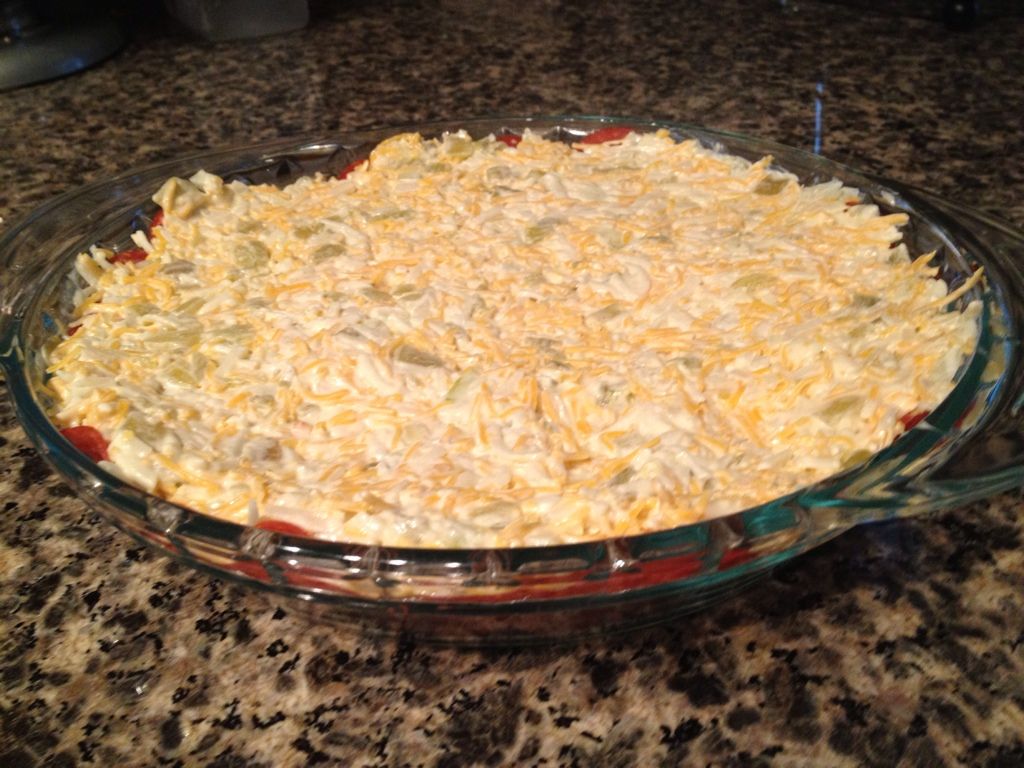 Bake in a 325 degree oven for 30 minutes and enjoy with tortilla chips! Delicious!
Who are you cheering on this weekend? Good luck to all of your teams!