I kept getting lots of questions about what is #FNO that I was tweeting about last night. For those of us who weren't lucky enough to be prancing around New York City for Fashion's Night Out,
Belk
brought their own Fashion's Night Out to Raleigh! This included a fantastic Fall 2012 presentation by Jeffrey Thorpe, Belk's Senior Vice President and Creative Director for
Jones New York
. The line consisted of lots of paisley prints, fur pieces and gorgeous leather touches. I'll be honest, I had not previously shopped the Jones New York line in the past, but I am now coveting this leather top!
Here are some shots from the show, some delicious goodies they had such as Dylan's Candy Bar, Cookies, Cupcakes and Champagne! So excited TriFabb members were in attendance! We even got the chance to speak briefly with Jeffrey! My favorite thing he kept saying all night was "We love this...we love that." Well Jeffrey, We love you! Thanks for making your way to Raleigh!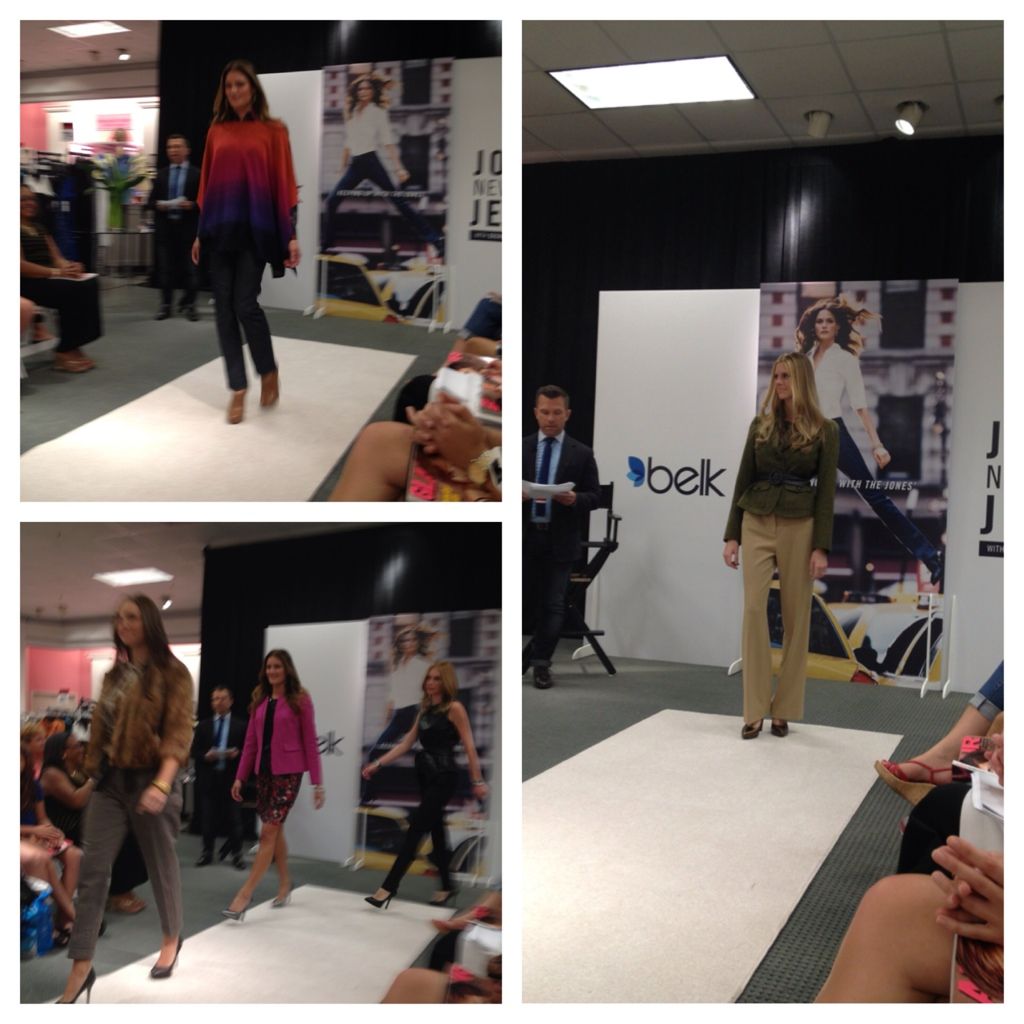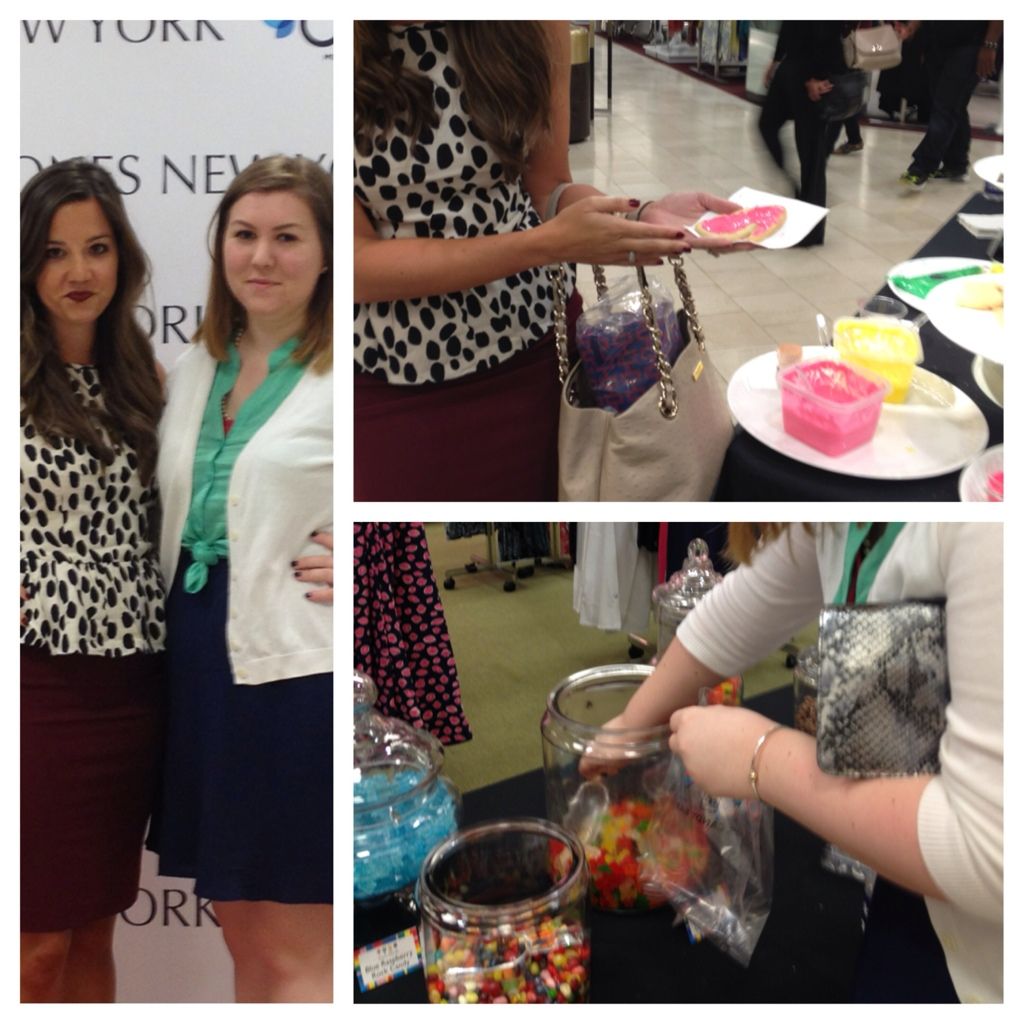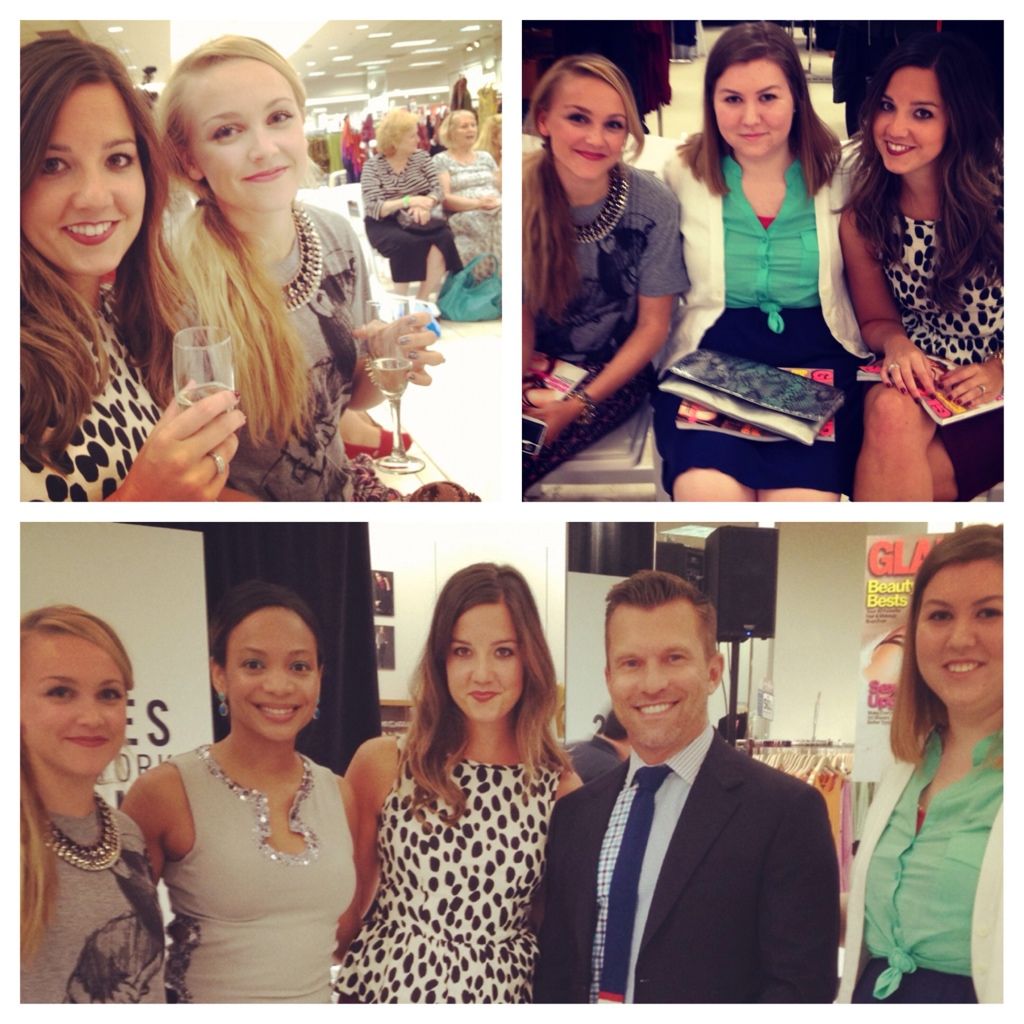 Last thing before you start your amazing weekend, tune in to all major networks with me tonight for
Stand Up 2 Cancer'
s Annual Telethon! I enjoy watching and contributing every year! It is an amazing telecast full of inspiring people, entertainment and lots of new things to learn! #SU2C
This year #istandfor my girl Erin Wright as she continues to kick Cancer's ass
(yes I can swear on my blog when it comes to Cancer actually cancer doesn't get to be capitalized on my blog)
#Istandfor for all of you out there having to fight this battle and help your loved ones fight this battle!
Join me tonight for the telecast! I'll be tweeting at @MsMiaMaree